Excellence in consultancy since 2015
Services
Our consulting services are dedicated to the textile and nonwovens industry and cover a large spectrum of issues from fashion design to product development and digitization 4.0.
Dr. Corina Ross is
a textile engineer specialized in fashion design, a PH.D. in nonwovens technologies used to recycle textiles and to produce nonwoven geotextiles at the Technical University of Jassy, Romania, and a post-doc in nanotechnologies at RWTH Aachen, Germany. She has more than six years of experience in finance management at KODAK and more than 10 years in R&D of nonwovens, being it recycled nonwovens geotextiles, inconti-nence products, or diapers. Since 2015 she is Consulting Manager at Ross Consulting & Solutions, and completed
PRINCE 2 project management and Global Entrepreneurship trainings.
"Truth must be repeated again and again, because error is constantly being preached round about." J. W. von Goethe
About Us
The presentation held at the International Nonwovens Symposium
organized by EDANA
on the 9th of June 2021 is focused on showing why sustainability core businesses are better positioned to anticipate and react to economic, social, environmental, and regulatory changes and presents a
profitability case:
PET new fibers nonwoven geotextiles /PET recycled fibers nonwoven geotextiles.
Managing costs is important to the success of any business as such, they are the greatest point of leverage to a business's success. In the geotextiles business, it seems to be a never-ending focus of the majority of activities. It would seem that if you truly wanted to manage your cost while maintaining/ improving quality is the constant work of geotextiles producers and materials suppliers alike. "How much are the results connected with financial efforts?" is the question to answer this case study.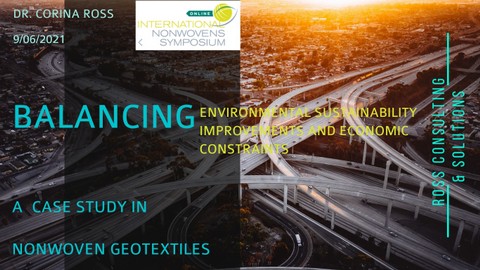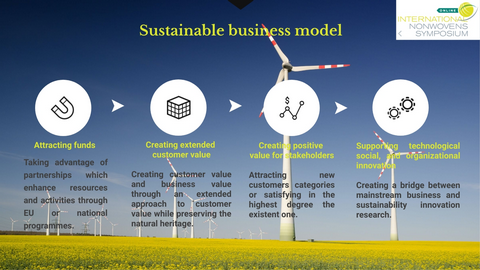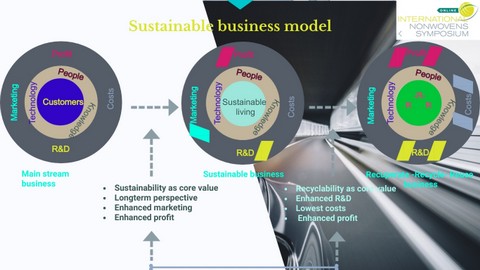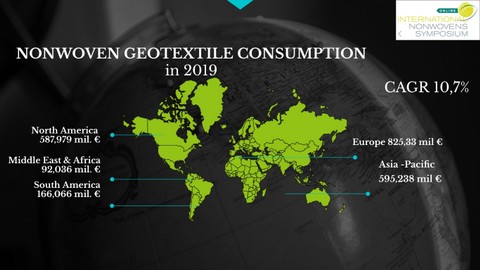 Cologne, our city
Located in the city of Cologne our office provides services in German, English, French and Romanian languages.